Skip to Content
Give Personalized Engraving Gifts from Hanks Engraving
When you think about giving a gift to a friend, colleague, or family member, consider getting a personalized engraving on natural stone. Hanks Engraving has been offering these services for three generations so that you can trust their design and application skills of engraving and tattooing onto natural stone. Our state-of-the-art tools can engrave any message you wish into any natural stone, including granite, quartz, and more! Reach out today to speak to our team and work collaboratively to create a truly unique gift. We will also offer you a free estimate on all our services to be as transparent as possible with our customers in the Worcester, MA area.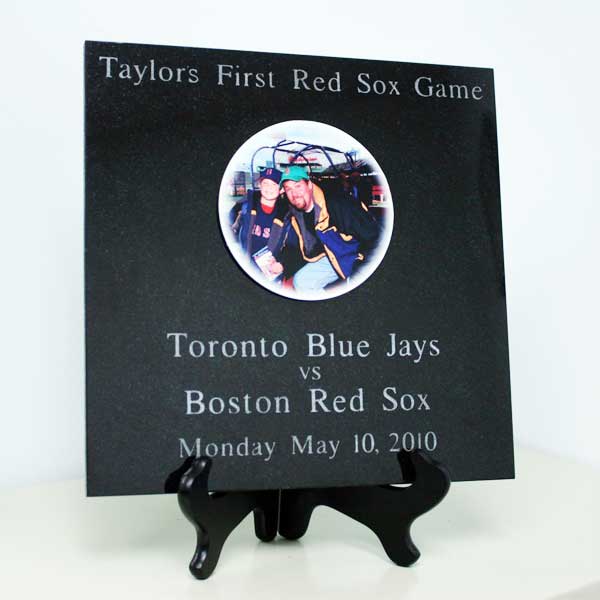 Long-Lasting Gifts for Those You Love
Not only will you be giving your recipient a high quality personalized engraved gift, but you will also be creating something that will last the rest of their lives! Our team of experts meticulously works to bring your message and symbols to life and to help show your loved ones just how much they mean to you. We have delivered these types of gifts for many years with satisfied customers each time. Check out our gallery if you need a bit of inspiration! You can count on us for the following personalized engravings, but our team loves a challenge, so don't hesitate to ask if we can do something else for your special occasion:
Coasters
Home Décor
Plaques
Gifts for Fundraising
Memorial Benches
Address Boulders
Paper Weights
Business Signs
We Can Deliver Services at Their Home with Mobile Engravings
The great thing about our services is you don't even have to bring the items to us! We understand the hassle involved with moving large stones or benches, which is why we offer mobile engraving services to our customers in Leominster and Worcester, MA. Our team comes prepared with their tools and skills to create your personalized engraved gift quickly.
Say It In Stone with Hanks Engraving