Skip to Content
Hanks Engraving Creates Lifelong Cemetery Monuments
Deciding how to customize and create your recent loss of a loved one requires the special attention of engraving professionals such as those at Hanks. Our team has worked with many different headstone materials, so no matter which natural stone you have chosen, we can engrave and personalize it. We equip our staff with state-of-the-art tools to ensure we can take your vision and make it a reality. Our team understands the responsibility of creating these headstones and cemetery monuments, which is why we consider your satisfaction our number one priority. Each job comes with a free estimate as well to give you better insight into the cost, and so we can be as transparent as possible. These times are difficult for any of our clients, and Hanks Engraving tries to make it as easy as possible to help you cope.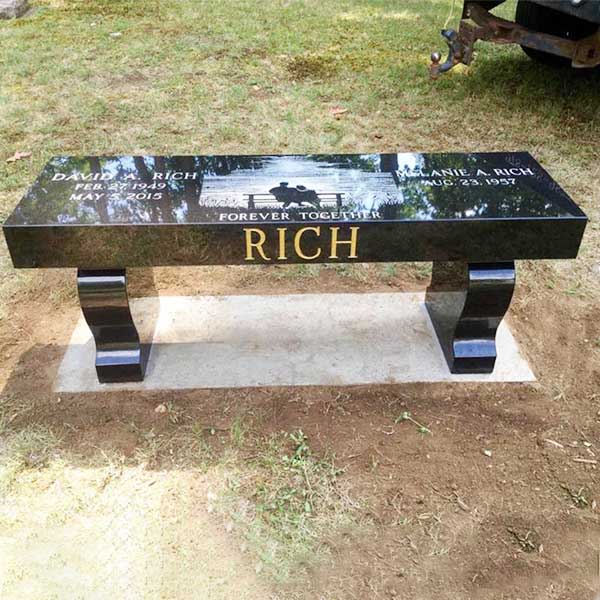 Completely Customizable Cemetery Monuments and Headstones
When you reach out to our professional engravers, from start to finish, we work with you to create something truly customized to remember your loved one. While we can work off of templates or freehand your engraving request, you can also expect a vast selection of cemetery monuments to choose from. Whether you need words, symbols, or both, our team can help ensure you are delighted with the project. You will get the final say before we deliver the headstone or cemetery monument. Our designers on hand can also help you pick the right choice based on a few conversations, or we can take your design and make it happen, no problem.
Mobile Engraving Services Make It Even Easier
Mobile engraving services are available to eliminate the need to move your chosen cemetery monument. We come to wherever your headstone or memorial is and deliver high-quality engraving services every time. Even if you found your cemetery monument with another company, we can still offer our services after it has been dropped off at the site of your choosing.
Say It In Stone with Hanks Engraving